Pages
At Hampshire and Isle of Wight Air Ambulance, we are extremely fortunate to have a large group of hard working and dedicated volunteers. With their permission, this page shows a short biography of some of our volunteers, so you can read about what they do and why they are part of the HIOWAA team.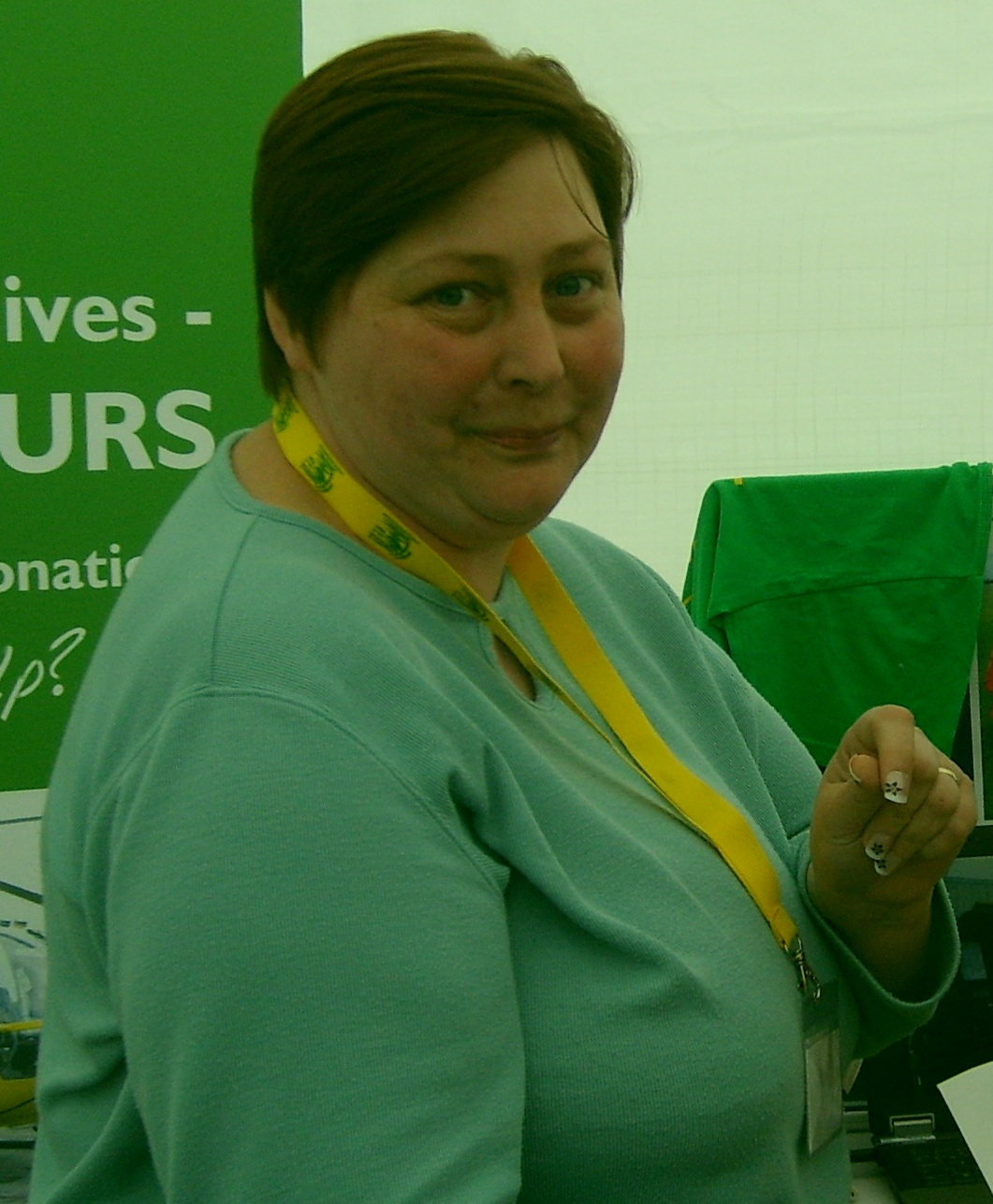 Hello, my name is Lisa. I am a volunter for the Hampshire and Isle of Wight Air Ambulance. I do this as I have used this service in August 2007 . I was involved in a car accident in Kings Sombourne and had to be airlifted to Salisbury hospital. I do talks and help out at events . this service means so much to me and my family. I call the two paramedics my gaurdian angels as I had never flown before. They reassured me all the way. T his service provides a wonderfull service. Being a volunteer is good fun and I meet people. I only do a few talks a month and I just feel I am giving something back to the Air Ambulance and to raise awareness of the service .
Lisa Benham
My name is Pam, and I run Charterhouse Counselling Ltd in Portsmouth, where my colleagues and I offer psychological treatments to adults, couples, teenagers, children and groups.
My decision to volunteer for HIOWAA was a spontaneous response to an appeal in the local paper, in which it was mentioned that the air ambulance receives no government funding and depends on charitable donations to keep flying. I thought, "well, I am sure I can help in some way." I contacted Kirsty and offered to do fundraising talks. Gosport Bowling Club was my second solo 'date'.
I enjoy everything about my work for HIOWAA, particularly the friendly staff, both at Southampton HQ and the great team at Thruxton airfield. Both teams go out of their way to make the volunteer group feel valued and included in everything they do. I enjoy giving the talks, meeting a diverse range of lovely people and sharing my passion for the air ambulance service.
Pam Gully
Hi, I'm Sarah. What is it about HIOWAA that attracts me to volunteer? What an interesting question! Well, strangely enough for me it is about achieving a work/life balance. Working long hours during the week and being generally someone who finds it difficult to switch off from the day job, made me realise I needed to channel my energy and skills away from work into something that was fun, worthwhile and had a team ethos. I was also looking for an activity and a focus that had a sound business footing and where I would be appreciated for whatever my expertise, knowledge, effort and ideas were, and where I could participate with others to raise money for a worthwhile cause.
I aim to make myself available at least one day a month, and thoroughly enjoy supporting June, Roger and Rosemarie and other HIOWAA colleagues at a huge variety of events across the county. Its fun expanding my network of friends by working with other volunteers, and its wonderful meeting and talking to the people of Hampshire and the Isle of Wight when I am out and about raising money for the charity. I have met so many lovely people with so many interesting stories about how the charity has helped them or someone they know that at the end of the day I know I made the right decision to volunteer – it's a win-win situation!
Sarah Rowlands
My name is Pam. I didn't want wreaths and flowers at my late husband's funeral, so I decided to donate the money from his memorial fund to Hampshire and Isle of Wight Air Ambulance. When I retired, five years ago I was looking for something useful to do with my free time, and so I approached the charity team and was offered various choices of ways to get involved. I decided I did not want to do office work, or to give talks, and so I chose to help by running stands at summer shows, from the big ones like the New Forest Show, or Ellingham Show, down to the little village fetes. It's very interesting and lets you do as much or as little as you wish at times to suit you. We sell our own merchandise on the stands, comprising T shits, baseball caps, pens, toys and much more, and we collect donations, and take bookings for talks. Of course, you meet many people visiting our stands and often hear touching stories as to why they are supporting Hampshire and Isle of Wight Air Ambulance.
Pam Husk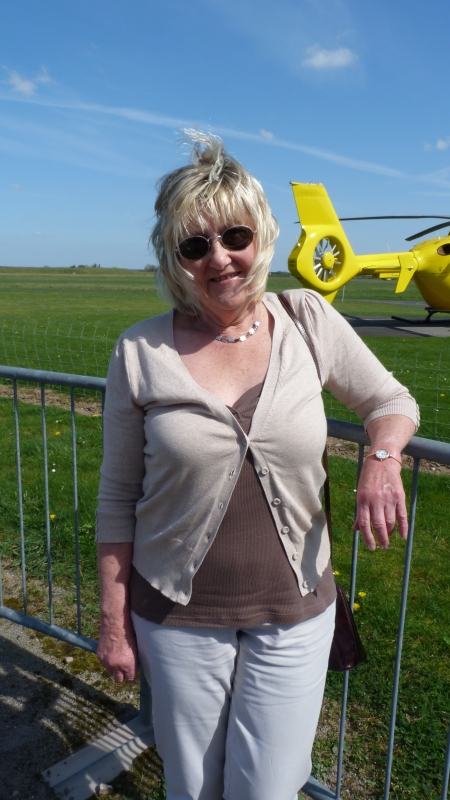 Hello, I'm Linda. Since retirement I felt I would like to do "something useful" and support a charity that I feel passionate about and HIOWAA is such a worthwhile charity to support and be involved with. Prior to retirement I was employed by a large organisation where I enjoyed my role both as Executive PA and Travel Manager. This was a busy and lively role which entailed much interaction with people, so volunteering was a natural progression. Since becoming a volunteer I give talks to various groups in order to raise awareness of the Charity and hopefully raise money in the process. I also occasionally help out at events. The amount of my time that I donate varies. Sometimes I do two talks a week but probably it averages at one and then there's preparation time also. You can choose to do something that suits you as a volunteer. I don't feel you need special skills but feeling inspired about what you're doing and supporting is the main thing: my past experience at work led me into the talks that I'm doing. It's always encouraging that when giving a talk, people seem genuinely interested to hear about HIOWAA and offer their support.
The Air Ambulance is a vital service for everyone - a service which none of us knows when we may need it. As a Charity and with no central or local Government funding, we rely solely on donations and fund raising efforts from residents of Hampshire and the Isle of Wight, and local businesses. It costs in excess of £110K per month to keep it flying. HIOWAA is your Air Ambulance - please let us help keep it. Our main fund raising effort is the Flight for Life Lottery which raises over £25K per week with about 40,000 members currently and numbers increase daily. Do please join! We also raise about £25K per month from our recycling scheme "Bag it Up" and our Bag a Bra campaign in particular has received tremendous support. The ladies groups that I talk to, especially, are very inspired by this campaign and word seems to be spreading fast!
Linda Clarke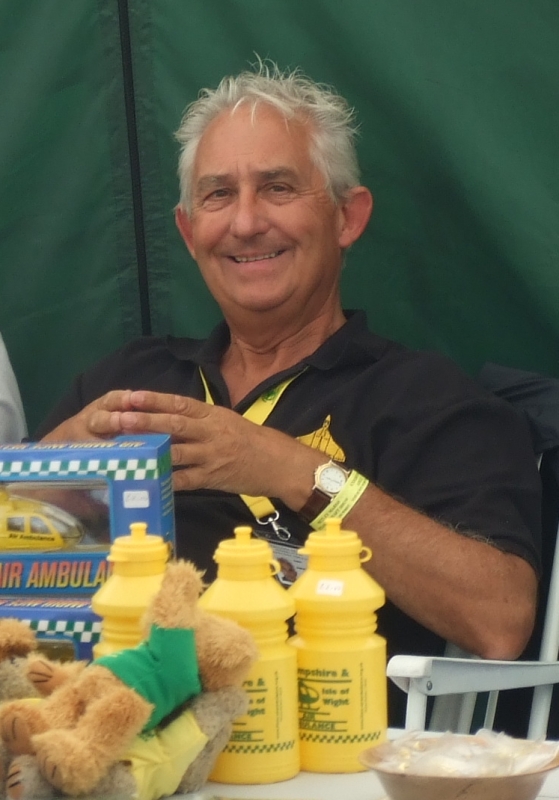 Hello, I'm Colin. My volunteering all began many years ago when I was asked to join Lions International, and was asked to form a fundraising team. This was very successful and raised many thousands of pounds over the years. I was working at the time, as a company representative, and also running our family hairdressing business. After a number of years I decided to take a break from it all, left the Lions, retired from work and we sold the business.
But I found I missed work and being involved in something, and I missed being busy. Are these the reasons for volunteering? I'm sure that each individual has their own reasons for becoming a volunteer, but I think these are mine. I was asked to join other groups but for various reasons they were not for me. Then I spotted a small piece in our local paper asking for volunteers for Hampshire and Isle of Wight Air Ambulance. I had not been made aware of this wonderful life-saving service and it really appealed to me as I love anything that flies, and especially if it is such a vital service so I felt it was worthy of some of my free time.
I applied, and after the usual checks and references I was accepted as a volunteer. Immediately I was active again, helping to organise the launch of our new Air Ambulance helicopter. Now, with fund raising events, shows and working within Head Office I am more than busy and it is certainly rewarding, talking to companies, and obtaining discounts or 'freebies' for the charity. 'Scounger' is my office nick name, as I am so good at obtaining things at a good price, or even free. The team here is like one big family. It gets a little frantic at times, but we all work well together to help bring in the donations on which the charity depends. So, volunteering is rewarding, and giving a little bit back to your community brings a feeling of satisfaction. If you have some spare time, why not join the team.
Colin Bostock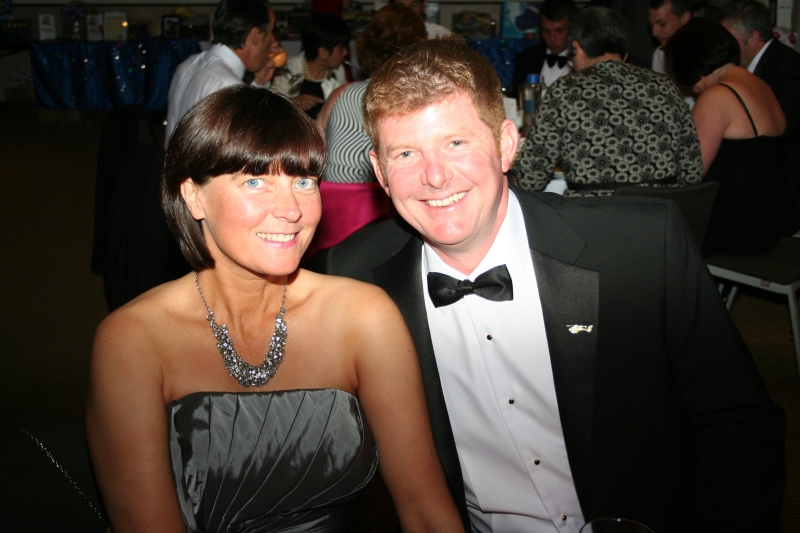 Hi, I'm Sandy. I am a Station Enquiry Officer for Hampshire Police and have been for 22 years. About 4 years ago I saw a colleague wearing a yellow helicopter badge on his work tie, I asked Mark what it was and he said "Hampshire & Isle of Wight Air Ambulance" he started telling me all about the charity and told me that they were looking for volunteers and to check out their web site.
Having looked at the web site, I decided to call HIOWAA office and talked at great lengths about what they expected from volunteers, it got me really interested so they arranged for me to spend the day at Sainsbury Badger Farm Winchester with a bucket, I could not believe how generous the public were and the wonderful comments from the public about the charity, it was amazing how many people had either been rescued, or knew of someone who had been rescued by the Air Ambulance. I was joined that day by Fraser one of the Paramedics, he was stood their in his red flight suit with his bucket and the public were flocking to him, I was just gob smacked and felt so passionate about what I was doing, and so wanted to keep collecting money, I was sad when the day came to a close.
Well 4 years later and I am still a volunteer and I LOVE IT, you get such a buzz talking to the public and seeing the money pouring in to keep the helicopter flying. I just wish I didn't do so much shift work and I could spend more time collecting for the charity, but I do what I can, and the charity appreciate what I do for them. Another great thing that has come out of being a volunteer, I met my soul mate Stuart one of the pilots who fly's the Air Ambulance.
I think if your interested in meeting new friends and want to feel you have done something worth while, call HIOWAA and become a volunteer, I have met some great people, and heard some amazing rescue stories from people and it makes you feel so good inside to be part of the team..
Sandy Valentine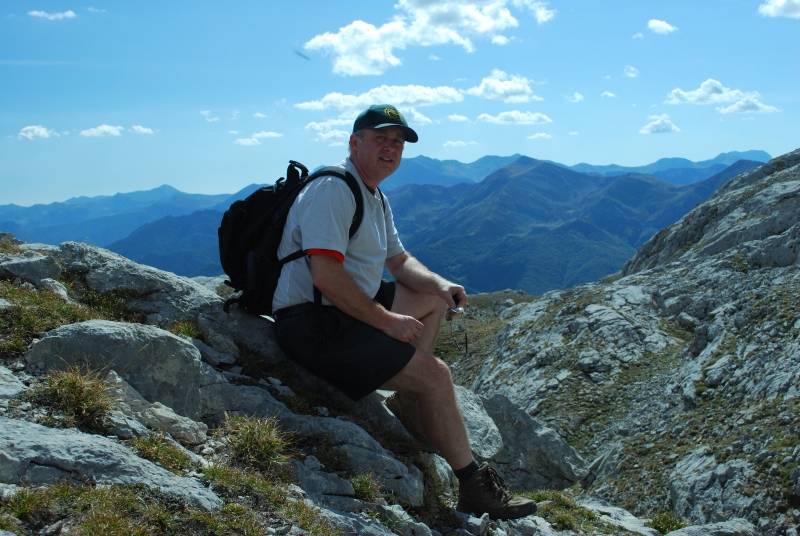 Hello, I'm Nick. You hope you never need it….but just in case! That's almost certainly the expression I've heard most frequently this summer while I've been helping out on the HIOWAA stand at various shows in the New Forest area. This is nearly always accompanied by a generous donation which makes one realise just how valued the service is by the local people.
I moved to the New Forest a year ago from Essex, and after getting settled in at home I started to explore local activities, clubs and societies etc, to get to know the area and try to establish a new social life. I have always worked in the corporate / banking sector mostly in London, which after the past couple of years could hardly be described as 'caring and sharing', and until quite recently I had the very time consuming hobby of playing golf….but I'm over that now!
So when I saw a Volunteers Fair advertised in Lyndhurst during the Spring, I thought it was the ideal opportunity to get involved with some local charities, meet some new people and give something important to the community…time!
I had recently started to volunteer as an usher at Wiltons Music Hall in the East End of London close to the office, and had really enjoyed the experience of helping like-minded people to support a great cause. Wiltons is currently being run by a charitable trust with the aim of restoring it to its former glory as the oldest surviving music hall in the world, and to provide a huge range of shows and entertainment.
At the Volunteers Fair I signed up to help out with many local charities, museums and organisations…possible too many…but fortunately was only subsequently contacted by two. The Visitor Centre and New Forest Museum in Lyndhurst were looking for 'human signposts' to help out in the museum, so every Friday morning I have been trying to help tourists and school parties get more from their visits. Then HIOWAA asked me to come along to a new volunteers meeting in Southampton in early July. At this meeting they described the work carried out by the service, how frequently it is called on, how much it costs to keep the service running, and finally how they go about raising that huge amount of money. I was shocked that such an important service receives absolutely no funding from central government!
When they asked for volunteers to help man their stand at the many local shows and events to which they are invited to participate, it was the ideal opportunity to support a vital service, attend many local shows to help me get to know more about the local area, and also meet other volunteers and co-ordinators. I signed up for all of the shows that I could attend within the New Forest area; Fordingbridge, Romsey, Netley Marsh, Ellingham, Ibsley, and the New Forest Show.
Hopefully this has helped to raise both awareness and money for the HIOWAA at these shows by talking to the visitors, selling merchandise, and showing them over the Pod, while getting the chance to experience agricultural shows, steam rallies, air displays, and bygone days shows, and have lots of fun along the way.
By far the most exciting part of these shows is when the helicopter is able to perform a fly past, or even land at the event to allow the public to meet the crew and see the helicopter close up. It always creates a huge buzz of excitement around the show, particularly for the children, and a great sense of pride on the HIOWAA stand.
Now the summer season is almost over I'm looking forward to getting involved in presenting talks to local organisations to help keep the awareness and fund raising effort going through the autumn and winter. I have really enjoyed helping the HIOWAA co-ordinators and other volunteers, made new friends and will always be amazed at the generosity of the Hampshire people in supporting their Air Ambulance service….let's hope they never need it!
Nick Endersby